The Tata Avinya concept is an offering to the next generation of electric vehicles by Tata Passenger Electric Mobility (TPEM). In terms of design, the new concept is focusing on minimalism with a blend of SUV and MPV body styles.

Tata Group will locally manufacture batteries regardless of PLI scheme, said N Chandrasekaran, Chairperson, Tata Group at the launch of the new Tata Motors EV Avinya vehicle concept. Shailesh Chandra, Managing Director, Tata Motors PVs and Passenger Electric Mobility said they are committed to a minimum 500 km range for their cars. It is a declaration of the company's vision of a pure electric vehicle, based on its GEN 3 architecture. It is likely to be priced from Rs 30 lakh (ex-showroom) onwards.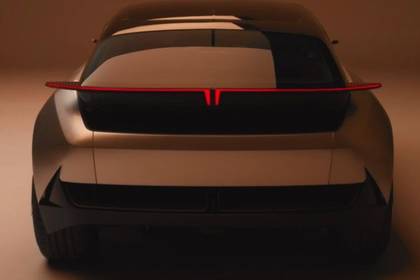 Here are the 10 things to note in the new Tata Avinya concept-

1. The Avinya concept presents a new typology of mobility that delivers enormous room and comfort, not determined by traditional segmentation. It has a skydome that enhances the overall sense of space and natural light.
2. It comes packed with new-age technology, software, and artificial intelligence that work in the background.
3. Providing an extremely premium yet simple customer experience, this concept will be reasonably accessible to a majority of buyers of the fast-growing, high-volume segments of today.
4. The Avinya concept focuses on a human-centric design and swears a sensory journey of its own.
5.The voice-activated system is present for a deeper interface for its passengers.
6. The finishing touch of the aroma diffuser is likely to envelop passengers in an ambiance that is serene inside.
7. The agile and robust Pure EV GEN 3 Architecture offers this concept with a flexible design while boasting of next-generation connectivity, advanced driver assistance systems, and enhanced performance and efficiency.
8. The architecture is assembled with lightweight materials, advanced electronic componentry, and proprietary energy management strategies and algorithms for efficiency management.
9. An optimized structure for an EV only powertrain helps Avinya minimize the overall mass, leading to good weight management.
10. The battery used will support an ultra-fast charge capability, in line with the infrastructure evolution, pumping a minimum 500 kms range in under 30 minutes.
---